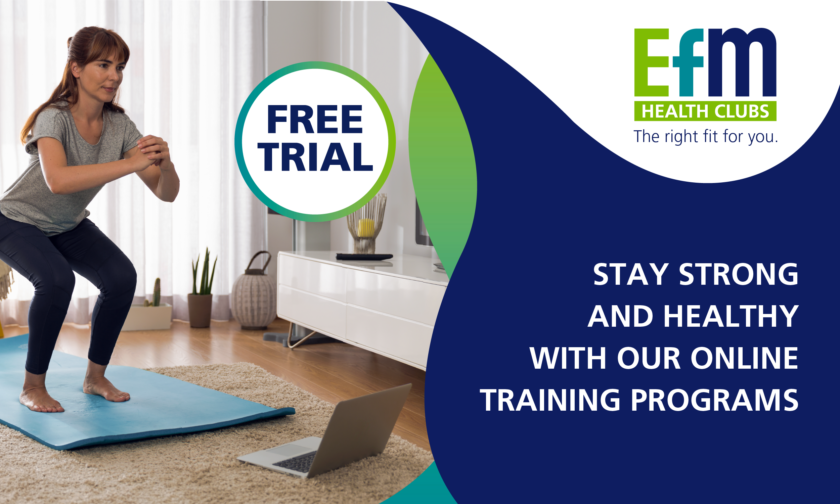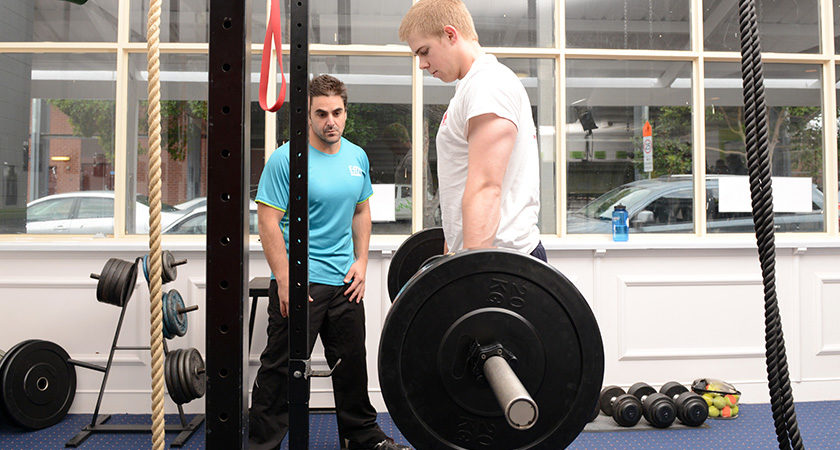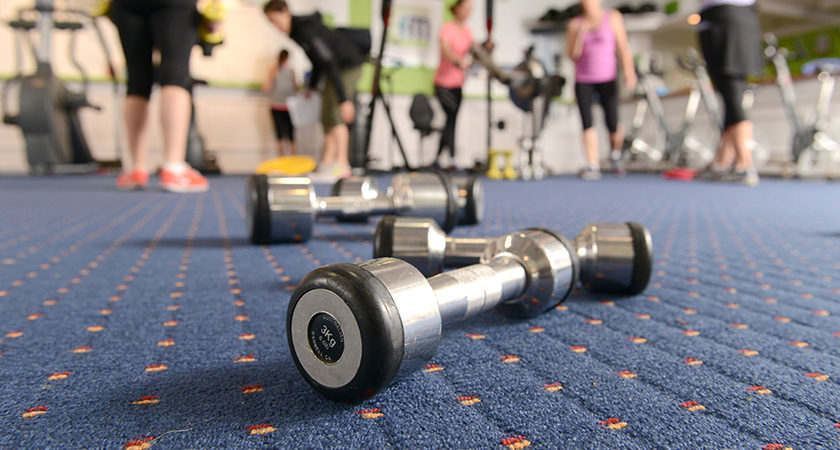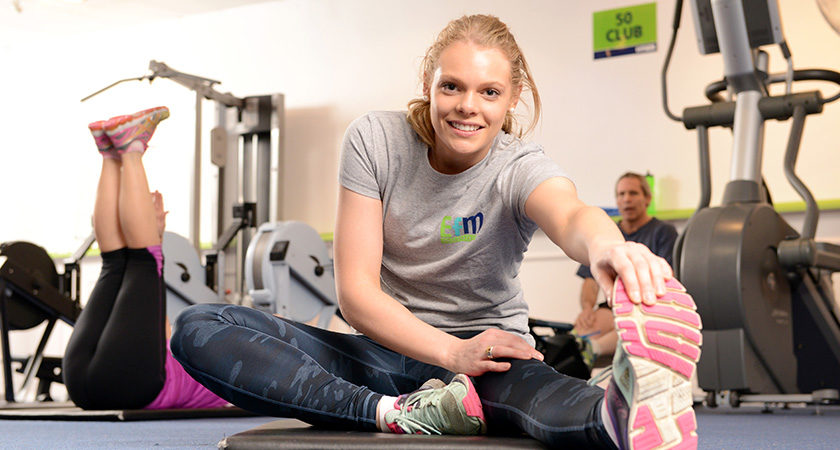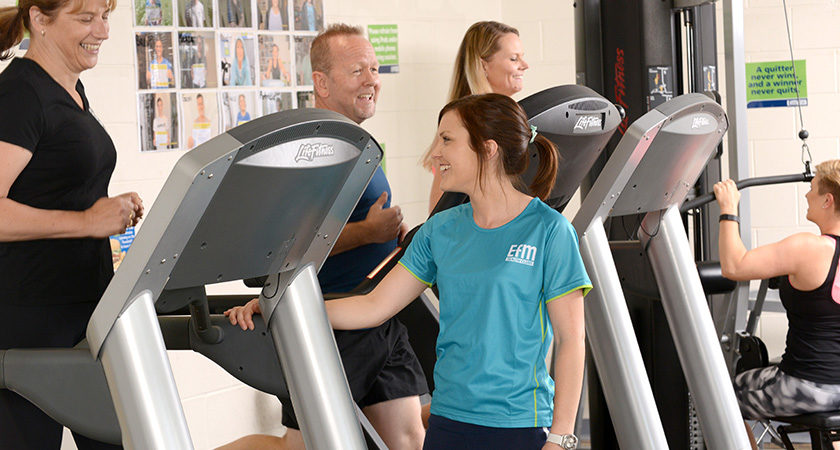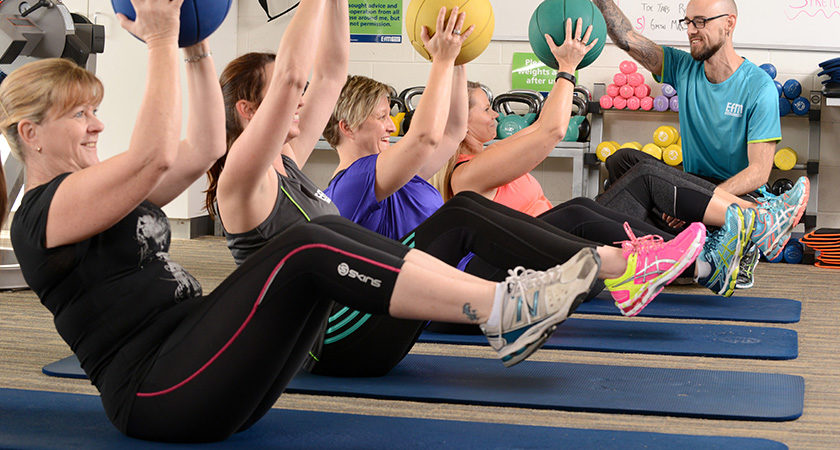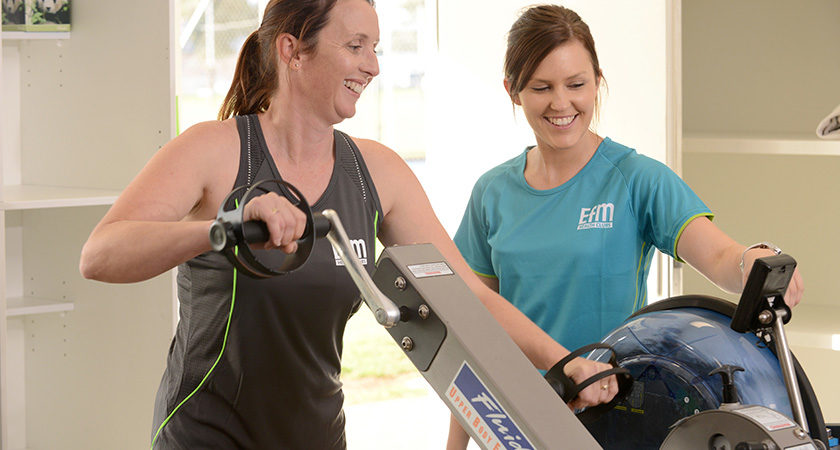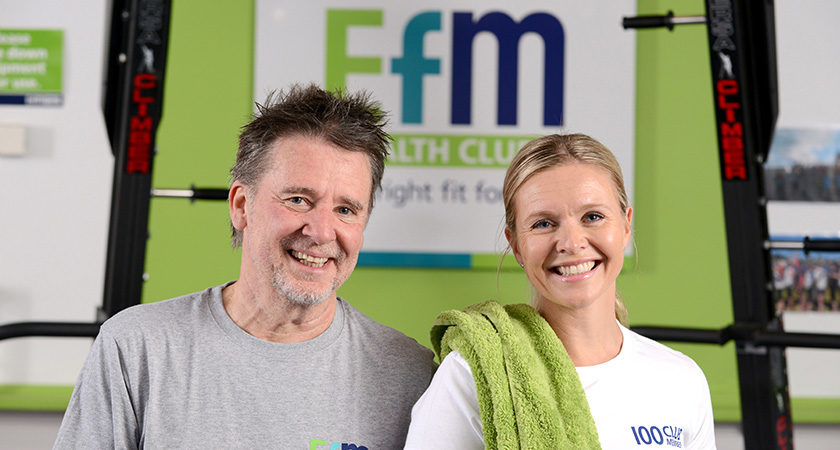 Welcome to EFM Health Clubs
Mawson Lakes
EFM Gym Mawson Lakes: Best Gym & Personal Training in Mawson Lakes
"EFM Franchise of the year 2018"
YES! We offer VIRTUAL SESSIONS! With a Coach to take you through your workout, EFM Mawson Lakes can support you and your fitness goals.
Can't attend your normal gym or PT during COVID-19? We've got you covered.
Complimenting the Virtual Sessions is our members only workout content, with in depth descriptions and variations to suit everyone – IN YOUR OWN TIME. Plus BONUS sessions and content for your benefit.
Your EFM Coaches can also provide personalised programs and phone/email support, ensuring your fitness needs are covered. It's our job to keep you on track, so you know you're not only getting great advice, you're supported too.
Plus, memberships can be taken month-by-month. No long-term lock-in gym memberships!
PLUS, as soon as gym doors around the country are set to reopen, you'll be able to train with us in person
.
Opening Hours
Monday - Friday 6:00am to 10.00am
Monday - Friday 12:00pm to 1:30pm
Monday - Thursday 4:00pm to 7:30pm
Friday 4:00pm to 6:30pm
Saturday 7:30am to 9:30am
Personal Training - Flexible to suit you
Yoga 7:40pm Tuesday
Saturday Morning Running Group 8:00am
Location
50 Mawson Lakes Blvd, Mawson Lakes SA 5095, Australia
0412900015
Register For An Online Fitness Program
Fitness coaches
Jason Heshusius, Kim Abend and Liam Sandford

With 13 years experience in the fitness industry, 11 as an EFM Health Clubs Franchise owner/operator…plus several more as a team leader, Jason has a wealth of experience in getting the best out of people. His strengths are understanding what is important to his members, and providing the support they need to reach their goals.

Jason has a wealth of knowledge around exercise prescription, correct exercise technique and, importantly, how to make fitness interactive and engaging. With Jason you'll never get bored of the 'same old routine', nor lack for a push in the right direction…he'll quickly grasp where your abilities lie and adapt your training accordingly, so you'll maximise your results every session.

Kim is EFM Mawson Lakes' designated 1 on 1 Personal Trainer, on top of being one of our EFM Coaches. She has a passion for health, strength and fitness, and motivating others to create a healthy lifestyle. She encourages the pushing of boundaries, and promotes better quality of life through improved fitness and performance. Kim holds the distinction of becoming the Australian Army's first female Infantry soldier – the most physically demanding role in our Army. She knows all about getting the best out of herself and what it takes to succeed. She has employed a range of training methods and has much to share about nutrition. This all combines to give her a unique perspective on physical training and how far the mind can push the body.

She's a fantastic Personal Trainer and EFM Coach who will help YOU get the results you're after!

Coach Liam is part of the furniture at EFM Mawson Lakes. A loveable character who relates well to our members, with 11 years at our Club he is an experienced fitness coach who knows how to get the best out of you.

If support, motivation and variety in your fitness program are important to you, you're in safe hands with The Team at EFM Health Clubs!