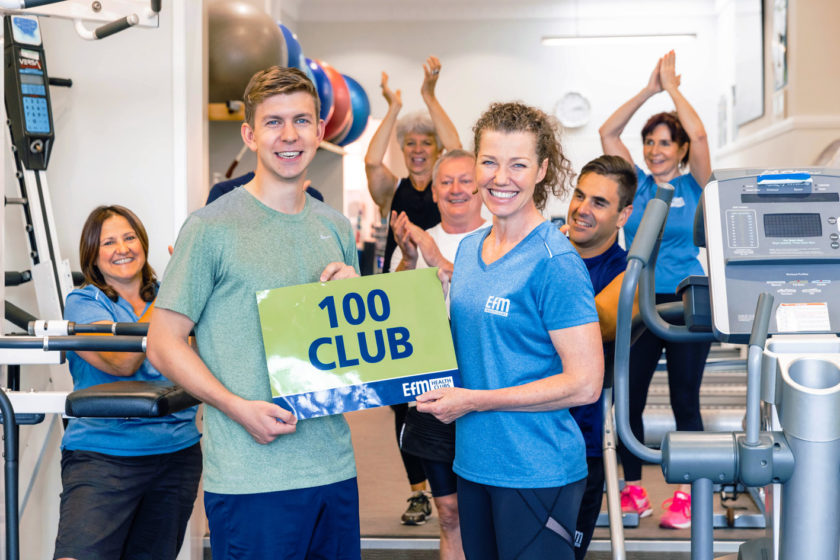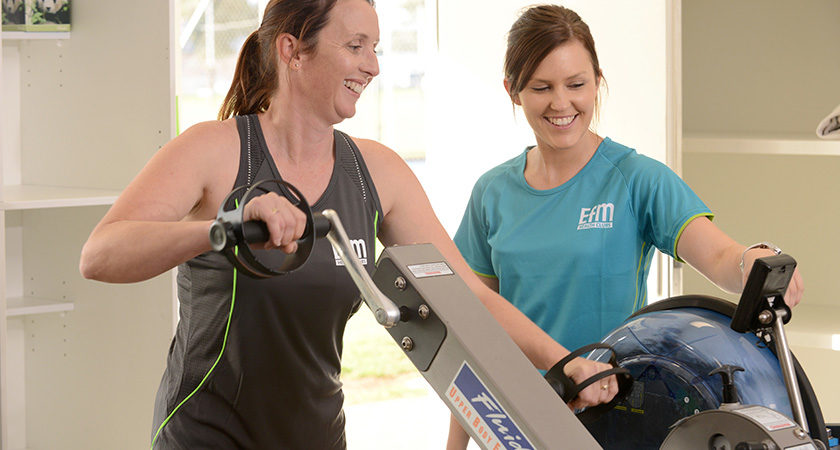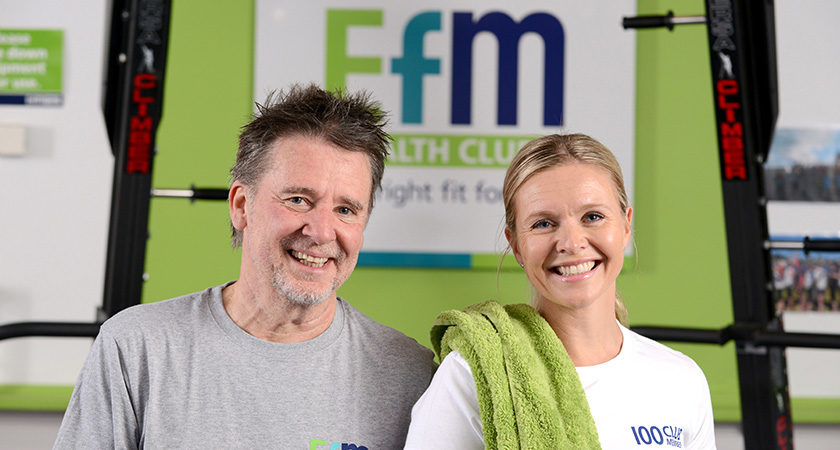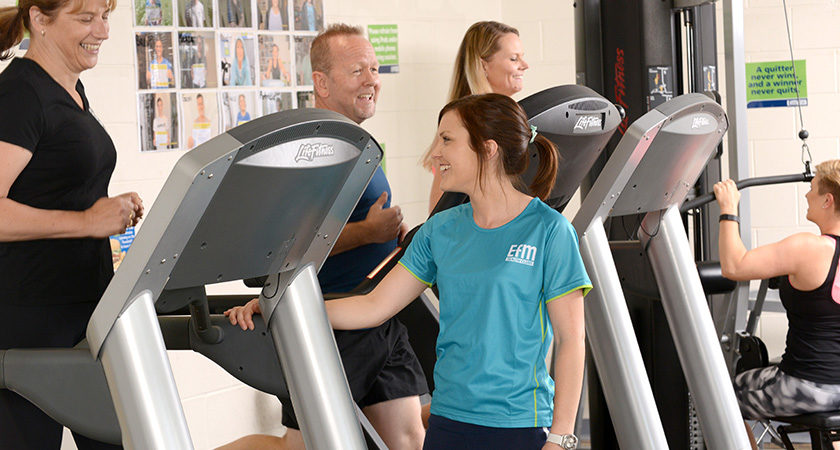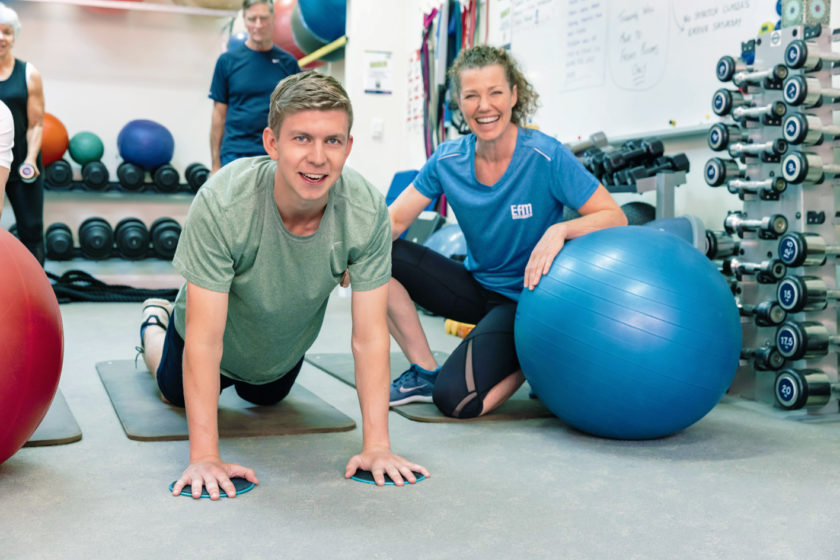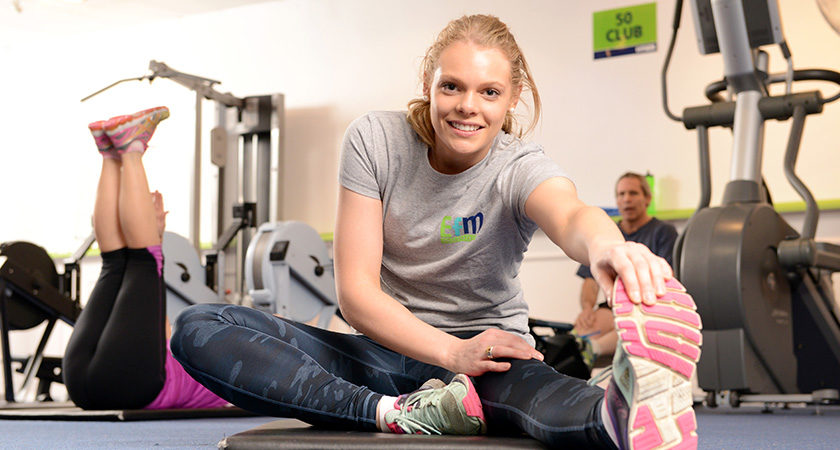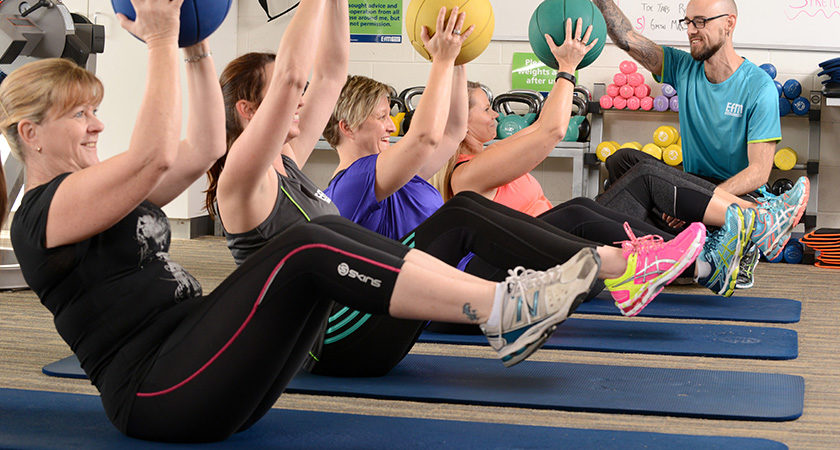 Welcome to EFM Health Clubs
Mawson Lakes
"National EFM Franchise Of The Year 2018, Franchise Of The Year Finalist 2019 & 2020"
Our mission is to improve the health of our community with expertise and enthusiasm. We help people reach their health and fitness goals in our unique small group setting. This allows us to provide you direction and motivation whilst remaining flexible to your needs.
With a team of qualified, motivating coaches, and a wide array of training styles at our fingertips, it's our job to help you get the results you want! Our approach is to improve your physical health so that you can live life better! Whether it's weight loss, toning, strength, energy or general fitness you're after, EFM Mawson Lakes has the tools and the drive to help get you there.
Body Composition Scans

                                                                                                                                   
We use state of the art technology to track your body composition. The Evolt 360 Body Composition Scanner uses bioelectrical impedance analysis to measure:
Muscle mass
Metabolic rate
Body fat
Bio Age
And so much more!
Track your progress using the latest technology! Make this part of your EFM membership or simply book in to get your analysis.
So Why EFM Mawson Lakes?
WE SUPPORT: Training a range of individuals, we assist our members and their training with personalised workouts that suit their stage of fitness. So whether you've been hibernating or training the house down, we've got you covered.
WE ADAPT: With indoor, outdoor and virtual training options, you can choose each day the mode of training that suits you. Plus, every workout is tailored by the coach to suit you and your goals.
WE TRACK YOUR PROGRESS: At EFM Mawson Lakes you'll have the tools to be on top of both your strength and fitness progress as well as your shape!
WE CARE: Our team of dedicated coaches will guide you and your training, providing direction each and every session, improving your technique and making sure you're on track for the result you're after.
WE SMILE: You will not find a more positive, motivating environment than EFM Mawson Lakes. Happy staff, happy members who all care about one thing: being fit and healthy 🙂
In short, It's our job to care about your health and fitness. So put your trust in us to deliver the results you're after
READY TO TAKE YOUR HEALTH TO ANOTHER LEVEL?
Phone: 0412 900 015
Email: mawsonlakes@efm.net.au
Facebook: http://www.facebook.com/EFMHealthClubMawsonLakes
Instagram: https://instagram.com/efmmawsonlakes
We're locally owned and part of your community.
We Are EFM Mawson Lakes
Opening Hours
Monday to Friday 6:00am-10:00am
Monday to Thursday 3:30pm-7:30pm
Friday 3:30pm-6:30pm
Saturday 7:30am-9:30am
• Flexible timetable - no fixed class times means more convenient training!
• Booking required only for 1st Session
Contact Us Today!
Location
50 Mawson Lakes Blvd, Mawson Lakes SA 5095, Australia
0412900015
Register For A Free Trial
Fitness coaches
Jason Heshusius, Paddy England, Dylan Haugen-Cornelissen and Liam Sandford

With 18 years experience in the fitness industry, 16 as an EFM Health Clubs Franchise owner/operator…plus several more as a team leader, Jason has a wealth of experience in getting the best out of people. His strengths are understanding what is important to his members, and providing the support they need to reach their goals.

Jason has a wealth of knowledge about exercise prescription, correct exercise technique and, importantly, how to make fitness interactive and engaging. With Jason you'll never get bored of the 'same old routine', nor lack for a push in the right direction…he'll quickly grasp where your abilities lie and adapt your training accordingly, so you'll maximise your results every session.

Along with running the bulk of our group training sessions, Jason also offers 1 on 1 Personal Training during select hours. After the next level of attention or a next level workout? Jason will get you where you want to go.

Dylan Haugen-Cornelissen has been working with EFM Health Clubs for the last 3 years. You will find Dylan's sessions creative and motivating, his energy and encouragement ever-present. There's not much that escapes his attention, so you can rest assured you'll be training with great technique under Dylan's watchful eye.

Paddy England is the newest addition to our coaching ranks. Paddy is full of support and encouragement for all members; a positive voice motivating you through his challenging workouts.

Coach Liam is part of the furniture at EFM Mawson Lakes. A loveable character who relates well to our members, with 15 years at our Club he is an experienced fitness coach who knows how to get the best out of you.

If support, motivation and variety in your fitness program are important to you, you're in safe hands with The Coaching Team at EFM Health Clubs!