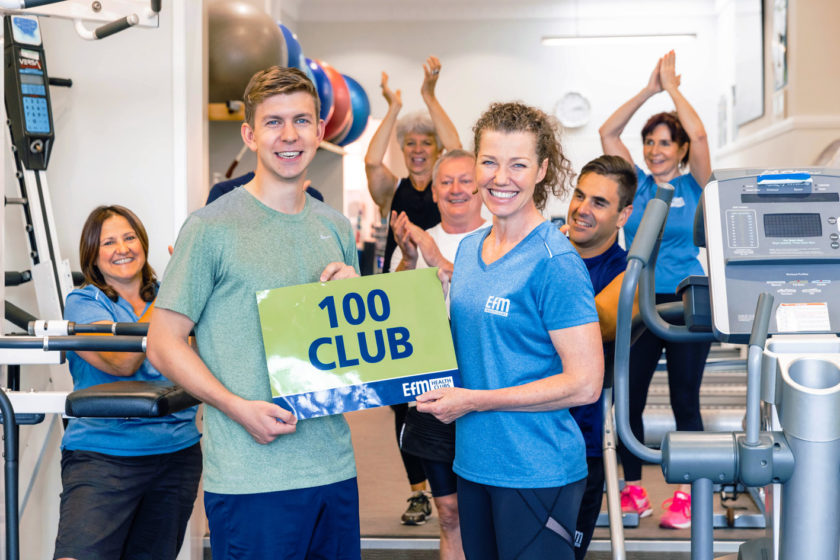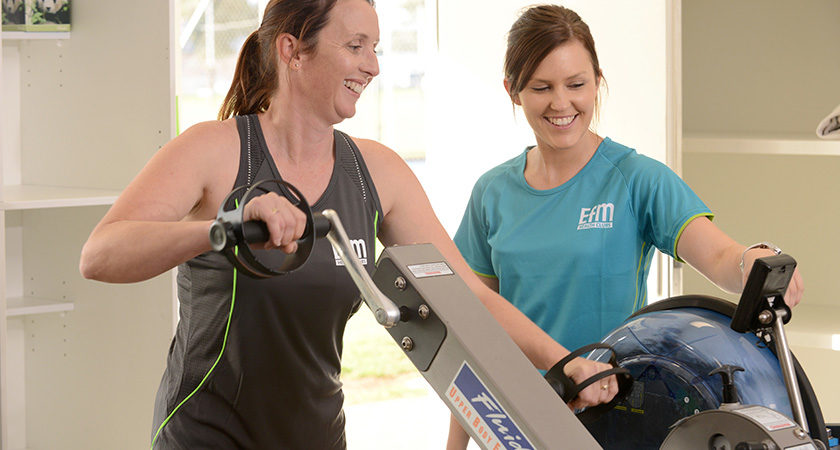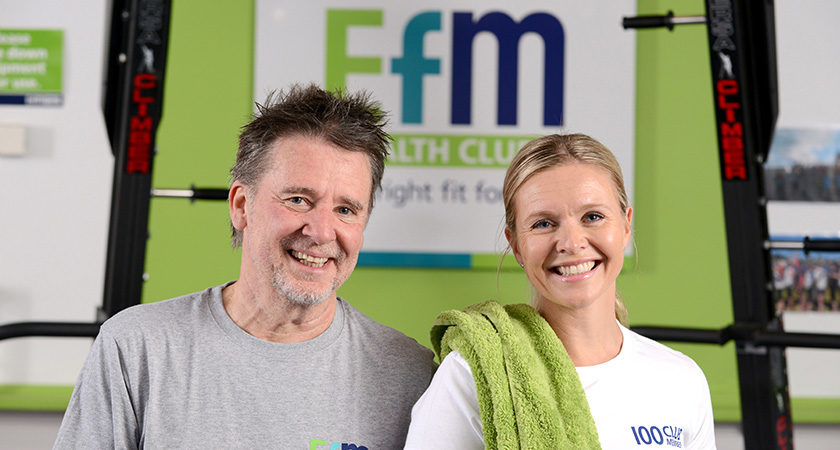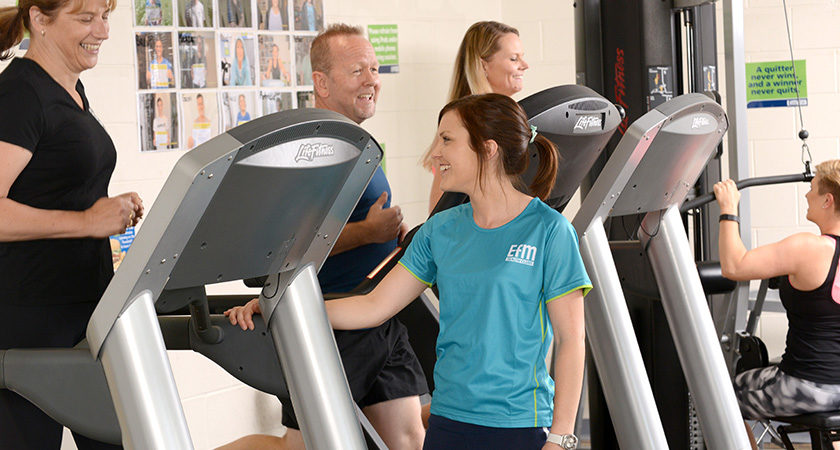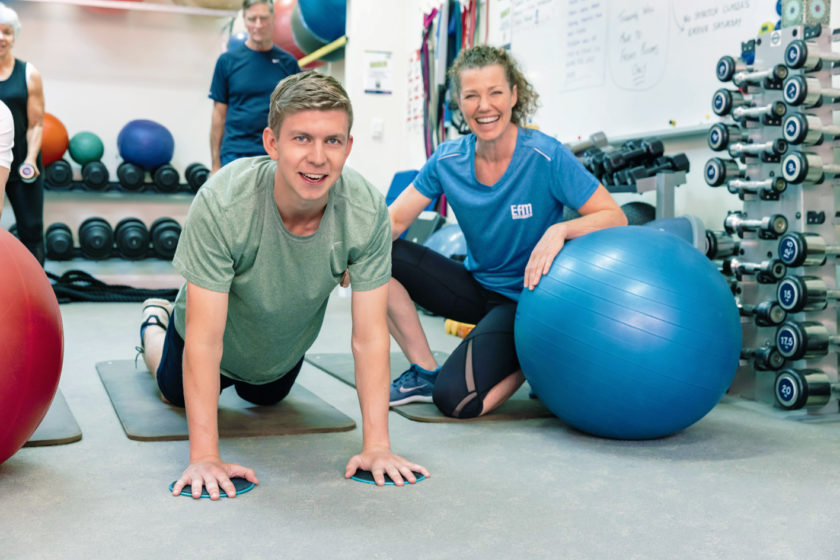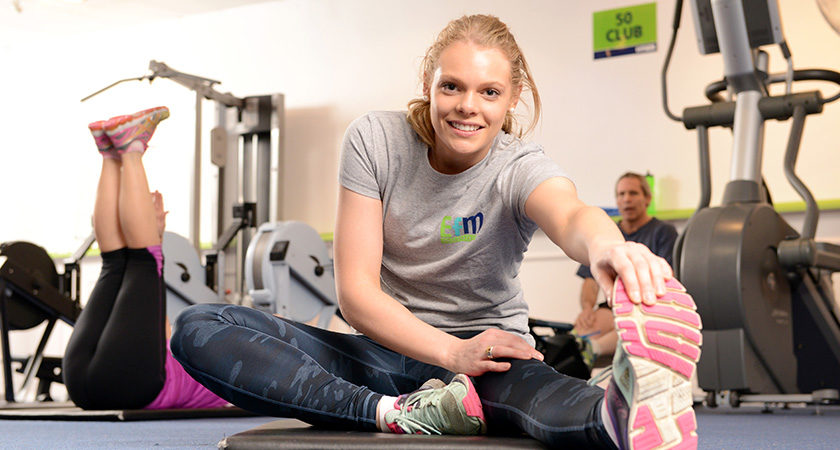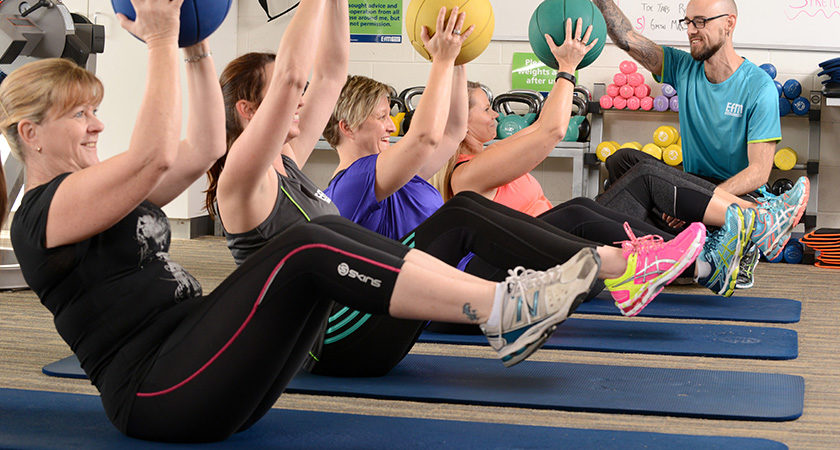 Welcome to EFM Health Clubs
Windsor – Riverside
EFM doesn't have mirrors, intimidating body builders or lock-in contracts. In fact, forget everything you've ever experienced at a gym in the past – If you're sick of starting, stopping and bouncing around from gym to gym trying to find the right fit for you – You're in luck! If you've never been to a gym before, you're going to love your induction into EFM Health Clubs Windsor because neither had most EFM members before they started – and those members are all singing our praises…
The beauty about your fitness program with EFM is that we refuse to lock our members into 12 month contracts. Month by month memberships ensure you're going to receive a personally tailored program, that you enjoy, where you feel comfortable exercising with like-minded people and that works for you.
How does the program work for you? Well, our philosophy is simple. No two members are the same and your goals differ from the person working out beside you. So we provide you with Fitness Coaching every session. Your Fitness Coach will set your machines for you, give you a goal to work towards, and monitor you through your program so that you achieve those goals.
EFM Windsor Offers
Supervised Group Training Sessions: Different programs on offer including Bootcamp, Spin and Core and Stretching classes.
Fitness Fightback Programs (Hybrid Model): A specially designed personalised, systematic program which is designed to give you the best results long term. Includes semi one on one sessions.
Fitness Fightback VIP Programs:  Utilising the Fitness Fightback Program but with the whole gym exclusively for yourself plus extra personalisation.  1, 2 or 3 Star options available. Only 20 spots available
BODY COMPOSITION SCANS: We use state of the art technology to track your body composition. The Evolt 360 Body Composition Scanner uses bioelectrical impedance analysis to measure:
Muscle mass
Metabolic rate
Body fat
Bio Age
And so much more!
Track your progress using the latest technology! Make this part of your EFM membership or simply book in to get your analysis.
We look forward to coaching you toward a fitter, leaner and healthier life!
Opening Hours
Supervised Group Training and Fitness Fightback Program (Hybrid)
Monday 6am to 9am and 5pm to 7pm
Tuesday, Wednesday, Thursday 5:30am to 9am and 5pm to 7pm
Friday 5:30am to 9am
Saturday 8am to 9am
Fitness Fightback VIP Programs
Monday to Friday 9am to 3pm
Saturday 9am -12pm
Sunday 9am - 12pm
Location
Windsor Community Precinct, 1 Windsor Drive, Riverside TAS 7250, Australia
0408 559 050
Free Trial Session + Free 1st Month If You Join
FITNESS  COACH
David Manktelow

Franchisee/Head Coach

David "Manx" Manktelow has been in the fitness industry for over 10 years including 6 years Franchisee of EFM Windsor. David has worked with professional athletes to people starting their fitness journey. He has qualifications in strength and conditioning, remedial massage and many other modes of fitness. David believes everyone's journey is their own and it doesn't matter where you're starting, the most important thing is your starting.

David also has a passion for youth and getting them involved in fitness. For this reason, he offers any members children free access to the gym while they are members.