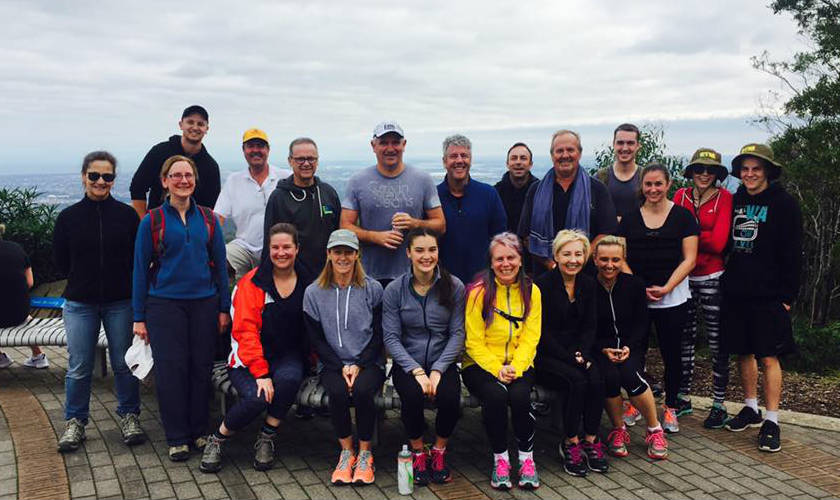 The benefits to training at an EFM
My name is Sam and I am the Coach at EFM Health Clubs Torrens Park. Recently I was asked what I think the benefits are to training at an EFM, compared to a regular gym. I broke it into three parts- the benefits of personalised training, the importance of variation, and the EFM club culture, which is unmatched within the fitness industry.
BENEFITS OF PERSONALISED TRAINING
There are many reasons personalised training is more effective than the generic 'do it yourself' approach. Firstly, results. Having an instructor guide you through your fitness program will ensure you're spending your time effectively; which in turn, means you'll get results. It's like having a personal trainer. I push you, motivate you, and ensure you get the best out of yourself every session. Secondly, personalised training reduces your chance of injury. As a coach, I'll already know if you're carrying an injury. It's my role to scale each program to your needs, ensuring you don't put yourself in danger, yet still get the best out of yourself.  I make sure form and technique is used 100% of the time, minimising your chance of injury through proper guidance.
Thirdly, and my favourite, personalised training is educational for all involved. I learn about my members, and they learn how far they can push themselves. Think about it, when you've trained in the past, have you really pushed yourself to the limit before? At my club, my members will be the first people to tell you they've been pushed to get the best out of themselves.
THE IMPORTANCE OF VARIETY:
Any fitness program needs variety to continue being effective. If you work out regularly, it's easy to slip into habits of doing the same exercises, sets and repetitions each time. it's comfortable, but comfort comes at a cost. When you repeatedly perform the same exercise at the same intensity, your body's nervous system, muscles, and physiological systems can adapt in as little as six weeks. So eventually, your workouts won't offer you much of a challenge. If you don't mix up your routine, your fitness will plateau. Plateau = frustration; frustration can then lead to a loss in motivation, amongst other things.
To maintain a healthy and challenging exercise program, it's imperative to diversify your workouts with a variety of activities. As a coach, I ensure no two workouts are the same. I utilise all aspects of fitness; metabolic training, gymnastic movements, weightlifting, boxing, and so much more. This approach to fitness means you'll always have a new challenge. Plateaus will be less likely, and you will never get bored.
EFM CULTURE:
EFM offers a culture like no other gym/health club can. It goes so much further than the welcoming 'hello' as you walk through the doors. I make every effort to make my membersfeel like the club is their second home. I regularly hold club functions, both fitness related and social based. I ensure there are group and partner programs at least once a week. This gives people the chance to bond and from this, there is a great sense of community at the club. Everyone knows one another, there are always members to motivate and challenge you. Members chat about workouts, about each other, and quite often about the coach (I assume about how good he is). This sort of thing just does not happen in generic gyms.
My view is we all want the same thing. We all want to better ourselves in one way or another. So why not make going to the gym the best part of your day? Turn up the music, high five your gym buddies, work hard and have fun. I may be biased as an EFM coach, but from my five years within the fitness industry, the culture of EFM is just unmatched.