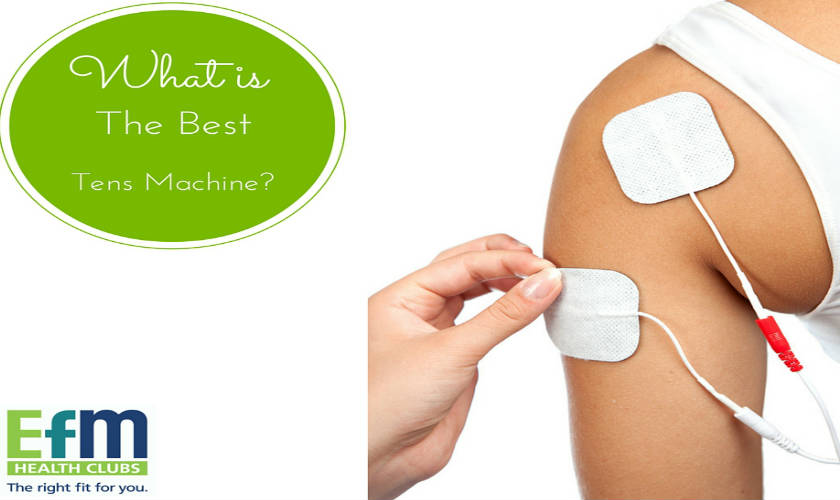 Best Tens Machine | Reviews & Buying Guide
TENS (transcutaneous electrical nerve stimulation) machines have become quite popular in recent years as a way to manage chronic pain without risking any of the side effects caused by drugs and modern medicine. These tools are typically used in hospitals and sports injury clinics but can be purchased for the home a well.
What should you look for in a TENS machine?
As the popularity of TENS machines rises so does the number of companies making them and the variety of models available. These can be quite expensive so make sure you're paying attention to these things:
TENS – Does the machine have a true TENS mode? Cheaper machines often only offer a massage mode which is similar but doesn't have the same impact as a TENS machine
EMS – Is there an Electronic Muscle Stimulation mode? This uses electricity to stimulate your muscles into action and is a wonderful rehabilitative tool
Dual Channel – Are different pairs of pads controlled by the same intensity controls or different ones?
Number of Pads – How many pairs are there? This impacts where you can use it and how many muscles you can use it on at once
Intensity levels – Are there several options for intensity or only a few? More intensity levels gives you more ability to control different amounts of pain.
Power – Does the machine take batteries? Can it use reusable batteries? Does it plug into your wall or a USB charger? There are TENS models available that charge in many different ways, allowing you to pick what's most convenient for you
Price – It should come as no surprise that the exact price of these machines varies quite a bit. The cheapest TENS machines are usually around $40 and the most expensive can sell for $160 – 200. If you can only afford the cheapest models right now it might be worth waiting and saving up to purchase the more expensive ones. You can purchase TENS units from chemists, ebay or online retailers.
The best TENS machine for you depends on your specific needs and levels of chronic pain, but the ones below have been the most highly recommended by customers. Make sure you read each review thoroughly to figure out whether or not this machine is for you.
Healthmate Forever
The Healthmate Forever is one of the more expensive machines out there at $180 but it really is worth spending the extra money. Based on the highly innovative and popular Healthmate Forever 2013, this machine features both a TENS and an EMS feature which customers love. There are four pads which run on a dual channel system so you can tackle different muscle groups at the same time.
The Healthmate Forever also features a rechargeable lithium battery and wall plug so you can easily charge it anywhere. It does not need to be plugged in during use and can usually last through a few uses without being charged.
Rebound Health – Electrotherapy Pain Relief Device
Designed specifically with rehabilitating people who have been through sports injuries in mind, the Rebound Health Electrotherapy Pain Relief Device is ideal for those who need to stay mobile as much as possible despite their pain. It's a wonderfully small device that comes with full TENS capabilities.
You will notice that this device only comes with two pads and doesn't feature an EMS setting, but the device is still quite an excellent deal at roughly $65. This is also a battery powered machine so be prepared to get a set of good rechargeable batteries or stock up on regular batteries.
Zewa SpaBuddy Sport TENS Therapy Machine
An impressive mix of TENS machine and regular massager, the Zewa SpaBuddy Sport TENS Therapy features several different massage programs and intensity levels as well as a full TENS setting. You will also get proper dual channel control with this machine so you can tackle different muscles at the same time.
Like the Rebound Health Electrotherapy Machine, the Zewa SpaBuddy takes batteries. This machine specifically takes AAA batteries and one set are included with the machine. You can expect each set of batteries to last through several uses.
A TENS machine can dramatically improve your life, taking away chronic pain and giving you the control you long for.
Natural Pain Alternatives?
You don't need to live with muscle and joint pain forever relying on tens units for pain relief. Tens units are one way to potentially manage ongoing pain, however a general rehabilitation and strengthening program is a very effective management option also.
Studies Have Shown That Exercise Is A Proven Way To Manage Pain
Now, we're a health club so of course we are goign to preach the benefits of exercise but did you know that there have been countless studies on the positive impact that exercise has on pain management – exercises can significantly reduce pain!
Let Us Help You With Your Chronic Pain
Here at EFM Health Clubs, we have hundreds of new members start with us each month that have aches and pains. We're experts on strength and conditioning and can help you as well. Submit an enquiry today for our current special offer and one of our fitness coaching will be in contact within 24 hours or less to talk through your issue and help you get started on a pain-relieving and strengthening program.