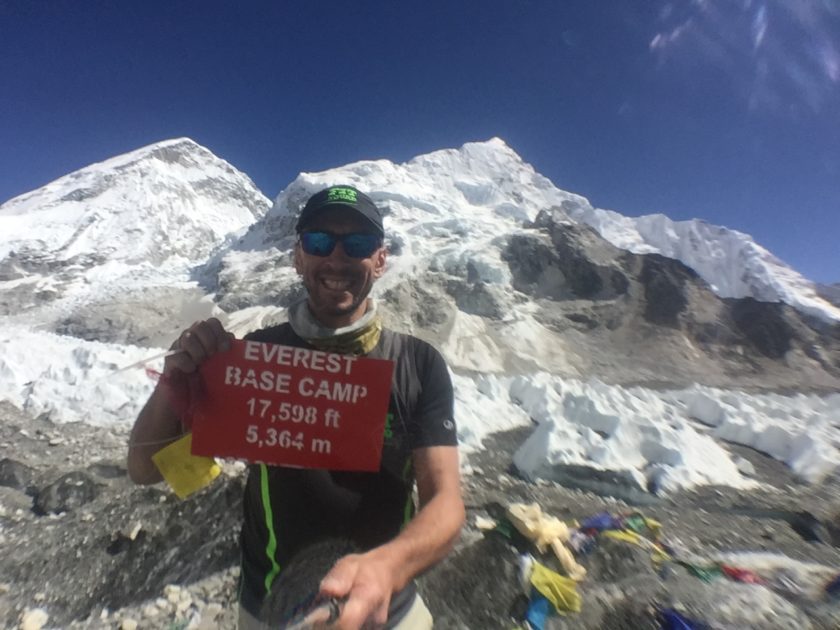 EFM Franchisee Spotlight – Adam from EFM North Melbourne
Our franchisees at EFM Health Clubs have come from all different walks of life. Just like our members', each of our franchisees have a story to tell.
In this EFM Franchisee Spotlight, we talk to Adam from EFM North Melbourne who had travelled down many paths before he came to EFM and since then has been able to achieve many personal goals, while helping his members achieve the healthiest and fittest versions of themselves.
Check out our interview with Adam below and the great photos he took from his recent travels to the Himalayas and Everest Base Camp.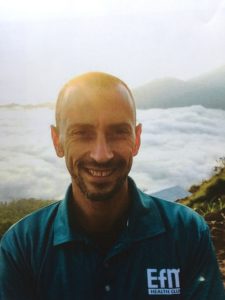 1. Tell us about your background and your EFM journey to date…
I have been jack of many trades from Industrial Machine Mechanic to contemporary furniture designer/maker and even a Casino VIP Croupier dealing cards in the high roller rooms to clients who bet up to 350k a hand. I had a life changing experience in my early thirties which made me evaluate my life journey which made me decide life is too short to wait to do the things you love so I decided to follow my passion in fitness and do it as a career which I have never looked back since
2. Why is being in the fitness industry so important to you?
I enjoy helping people turn their lives around or just getting the most out of life by living a fit and healthy life. We are all lucky to have what we've got so why not use it.
3. What it is that you love about EFM?
I love the fact that we have such a big impact on people's lives by helping them be the healthiest versions of themselves.
4. What have you been able to achieve during your time with EFM?
To work in an industry that is not only demanding but tiring at times but get up every morning and pinch myself that I am getting paid to do something I would do for FREE. NO this does not mean I will do it for FREE though lol! I have also had the lifestyle which allows me to travel the world achieving mental/physical achievements others may only dream of.
5. You recently ventured to Everest, tell us about that experience.
To see Mt Everest with your own eyes is something you will ever forget, the scenery of the surrounding Himalayas is amazing and unbelievable at the same time. Another highlight of the trip was flying into the most dangerous airport in the world which is a short runway carved out of the side of a mountain. The whole trip was not only physical but more so a mental achievement that isn't for the faint hearted. To achieve something like Everest base Camp changes you and can prepare you for anything life throws your way.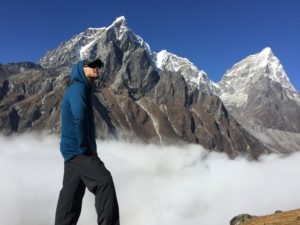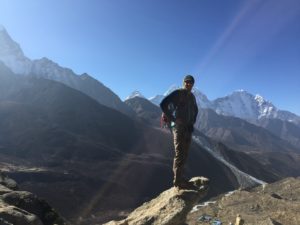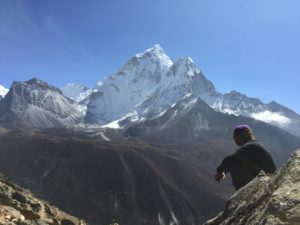 6. What's your philosophy for life and by what values do you run your business?
Treat every day like it's your last and don't be so serious, smile, laugh, enjoy it and make the most out of every day which leads me to the values I run my business which is don't sweat the small things, chill out and ride that roller coaster and just do the best you can.
7. Favourite member story?
I had a member visiting from the U.S. who was only in Australia for 6 months and in that time he lost 52kgs training at EFM North Melbourne and when he went back home his children who had never seen him at that weight could not believe it was their dad.
I can honestly say we changed his whole life and had such a huge impact on his quality of life.