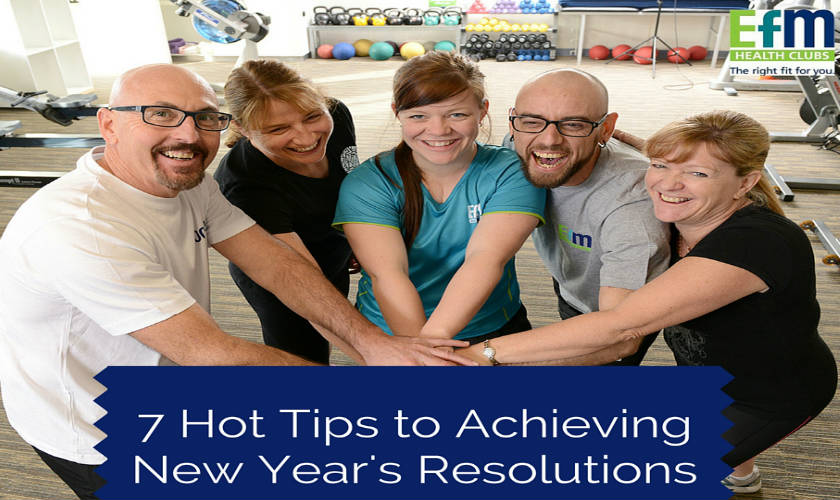 7 Hot Tips to Achieving New Year's Resolutions
Do you have a new year's resolution? While resolutions of any sort are usually an uphill climb, you can always get to the top with slow and steady progress.
Given the fear – and past experience – that our best-laid resolutions will fade away before they get too far off the ground, we often dismiss new year's goal making as irrelevant and useless.
Still, people often do better with their resolutions than they give themselves credit for, and with a few tweaks our resolutions can become part of a valuable self-inventory that can have a major payoff.
According to research by professor of psychology, John Norcross and colleagues at the University of Scranton in the US, 75 percent of resolution-makers will be successful in mid-January, 50 percent will still be sticking to it by the end of the month and 40-46 percent can claim success six months out.
"If you look at it as the glass being half full, that nearly 50 percent are making their resolutions stick for at least six months is impressive," says Norcross, whose research examines self-change in general and new year's resolutions in particular.
And it's even more striking, given that the typical new year's resolutions deal with smoking, exercise, finances and similar "life-sustaining issues," he adds.
Research also shows that even when people give up on a resolution, whatever initial success they have achieved helps lay the groundwork for later improvement. "People build on the small successes," says Norcross. "They learn how not to relapse quickly, they learn what works and what doesn't work" to keep them motivated and on track.
So, perhaps new year's resolutions aren't such a bad thing after all? Have a read through this article and have a think about what you might like to achieve in 2016.
Below are some tips to help make sure that you're in the 40-46 percent group this year!
Change takes time, and some good planning…
So what are the hot tips for making your new year's resolutions work? Maximise your chances of success by committing to a few simple steps.
How important is your goal to you? It sounds silly, but you will only ever achieve your goals if they are important enough for you to work towards them. Let's say you were offered you $1 Million dollars to lose 5 kgs in 5 weeks around your current work schedule and commitments.
There aren't too many people who would fail to drop the 5. Why? Because $1M would be pretty damn important to most people! The reality is, if you could do it with a $1M incentive, you can do it without. You just need to decide that your goals are just as (or more) important than any dollar figure. Only until you TRULY believe your goals are worthwhile, will you effectively work towards them.
With point 1 taken into account, set yourself realistic, attainable goals. Vague goals beget vague resolutions. Grandiose goals beget resignation. Dream big, but start small and build on your successes.
Develop a specific action plan. What, specifically, are you going to do differently to counter the problem? Hint: if it didn't work for you last year, it needs to be tweaked!
Go public. Public commitments are generally more successful than private decisions. Accountability can be a pain in the backside, but it works!
Get help, ask for advice, and chat to people who are successful in the ways you would like to be! If you already knew the best ways to reach your goals, isn't there a good chance you would have already reached them?
Arrange your environment to help, rather than hinder. Limit exposure to high-risk situations. If you need to drink less, don't call your hard-partying friends for catch-ups too often. If you're trying to cut down on pastries, don't hang out in the bakery!
Expect occasional slips in your resolutions. Most successful resolvers slip in January. But a slip need not be a fall; pick yourself up and recommit to your resolution. Remember that meaningful change takes time. It takes three to six months before change becomes routine.