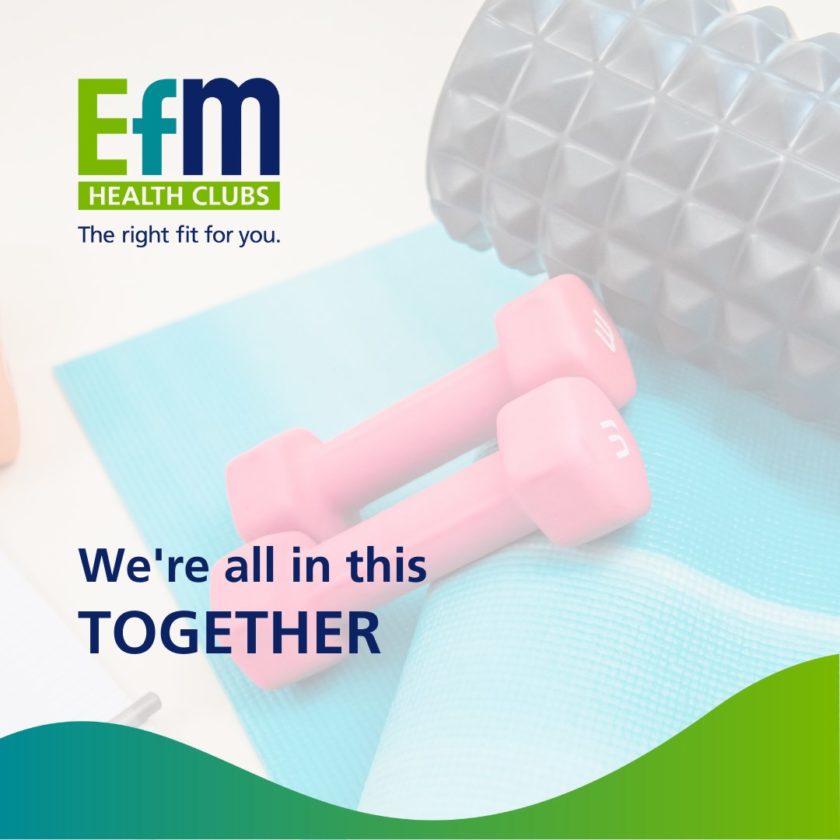 We're all in this Together!
We're all in this together! 💪
In light of the restrictions across the country we just wanted to let you know that the team at EFM is here for you no matter what. Although many of our clubs are not physically open to you currently, your health and wellbeing are our number one priority.
Your coaches genuinely care about you and are here to help with many workout alternatives, not to mention someone to talk to.
In order to continue to service you, our members, we have various online training programs available so that you can keep up your fitness habits away from the Club.
As we all know, we are in uncertain times and can I thank you once again for your support of EFM Health Clubs and encourage you all to look after yourselves and those around you.
Regards,
Peter Rohde
CEO EFM Health Clubs