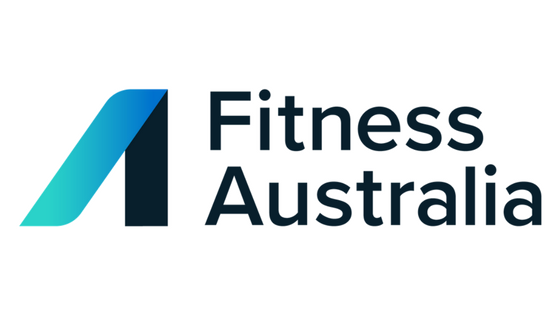 EFM Health Clubs join Fitness Australia
A focus on driving industry leadership and a commitment to quality has seen EFM Health Clubs and its 49 locations across Australia join Fitness Australia as group business members, elevating their position in the health and fitness industry.
EFM Health Clubs CEO Peter Rohde said the group joined Fitness Australia's business membership because Fitness Australia are the leading advocates for the fitness industry in the country and this was the next step in continuing to deliver service excellence to members.
"We are passionate about partnering with organisations whose values align with ours and Fitness Australia's professionalism, leadership and commitment to quality and industry improvement tick all the boxes for us.
EFM's group business registration decision was driven by the benefits it opened up to not only our EFM Health Club business owners but also our EFM Health Club members," Mr Rohde said.
"All EFM Health Clubs franchisees are existing AusREP members, and we see this as the next step to building a quality business where every aspect is subject to accreditation from Fitness Australia. The business membership also gives EFM Health Clubs access to professional services such as Fitness Australia's HR and Legal support.
Mr Rohde said the business membership also allows EFM Health Clubs to enhance its offering to its members and provide additional benefits such as health fund provider status to offer rebates to members via their health insurance.
"Fitness Australia business membership gives us the ability to seek quality accreditation for our clubs through the established Fitness Australia framework and for our individual clubs to access the professional development and business support services offered by Fitness Australia. In addition, we're looking forward to being able to offer our members additional benefits such as health fund rebates through Fitness Australia's exciting new arrangement with Bupa," Mr Rohde said.
Fitness Australia CEO Barrie Elvish said he was thrilled to welcome EFM Health Clubs and its franchisees as business members – the first group in Australia to have all of its franchisees and staff as members of Fitness Australia. Mr Elvish is looking forward to working together to raise the bar even higher for industry excellence and quality assurance.
"By joining Fitness Australia, these EFM Health Clubs are demonstrating their commitment to their exercise professionals with ongoing learning and development to raise the bar when it comes to delivering continued service excellence and providing quality assurance," Mr Elvish said.
"We are focused on raising the standards across the industry and the support we have received from fitness operators has been fantastic. As people start getting back into a regular gym routine, this renewed focus will drive greater consumer confidence within their own facility as well as in the fitness industry overall."
About EFM Health Clubs
EFM Health Clubs is Australia's Leading Personalised Training Programs for over 30 years with locations in Qld, NSW, Vic, Tas and SA. EFM Health Clubs unique, personalised training sets us aside from other commercial gyms and fitness clubs as our members receive unrivalled guidance and support, for exceptional results from our qualified trainers and coaches.
The EFM philosophy is simple – no two members are the same and each member has differing abilities and needs. At EFM, members have a committed Personalised Trainer to guide them through a program that is tailored to their fitness goals. We set machines, establish a goal to work towards, and monitor throughout the program so that goals are achieved. It's like personal training but without the exorbitant personal training fees.
Find out more about our range of flexible membership options or franchise opportunities at efm.net.au
ENDS
FURTHER INFORMATION
For media enquiries and interview opportunities, please contact:
Fitness Australia media team
media@fitness.org.au
Barrie Elvish, Fitness Australia
0403 466 629 | barrie.elvish@fitness.org.au